10/05/2023
Anand Kumar Mishra
4 Mins to Read
Table of content
5 Ways Mobile Apps Are Transforming Health and Fitness
Over the past few decades, the world has witnessed a surge in the use of smartphones, wearable devices, and mobile apps, which are now being customized to help solve our daily life problems. Among these technological advancements, mobile health apps (mHealth apps) are transforming many aspects of clinical practice and providing significant value to health service users. 
And to no one's surprise, today's mobile fitness apps can help you in many ways. Whether you're a beginner or an expert, there's a fitness app for everyone.
According to a report by Statista, Health & Fitness segment total revenue is expected to grow at 8.71% (CAGR 2022-2027), reaching US$5.77bn by 2027 as compared to US$3.56bn in 2022.
Following are 5 ways in which mobile apps are transforming health and fitness industry:
1. Improved health data gathering
Mobile health apps provide access to electronic health records via health-smart wearables, enabling healthcare providers to collect and retrieve patients' clinical data in just one click. This enables them to make more informed, comprehensive, and timely medical decisions. Patients can also access, organize, and store their medical records in one place for better self-care. Some mobile apps can even detect changes in chronic conditions such as glaucoma, irregular breathing patterns, heart disease, and mental health issues, helping improve overall well-being.
2. Reduced preventable medical errors
Mobile health apps provide healthcare professionals with access to medical and drug databases, laboratory results, drug reference guides, medical calculators, clinical guidelines, and other decision support aids. These supports can make a real difference in disease diagnosis and treatment decisions, reducing the error rate and improving practice efficiency and knowledge. On the patient's end, they can be provided with an early warning to identify potential complications and plan for treatment accordingly.
3. Reduced costs for both patients and hospitals
Virtual care services, such as telemedicine and telehealth, offer a boost in cost-effectiveness for healthcare service providers and service users. Digital services can generate approximately $300 billion in healthcare savings, decreasing unnecessary procedures and lowering the risk of preventable chronic illnesses and hospital readmission rates.
4. Enhanced patient-doctor communications
Mobile health apps can bridge the communication gap by providing variable tools to maintain the channels of patient-to-physician communication open 24 hours a day, 7 days a week. Patients can book appointments with doctors, talk to caregivers, and even order prescriptions from pharmacies via secure text messages or video calls. Effective communication benefits health consumers as well as providers.
Doctors can provide medical advice via virtual consultations from anywhere on the globe, monitor patients after surgery, expedite discharge, and conduct virtual follow-up to enhance postoperative recovery and enhance patient satisfaction.
5. Encouraged healthy lifestyles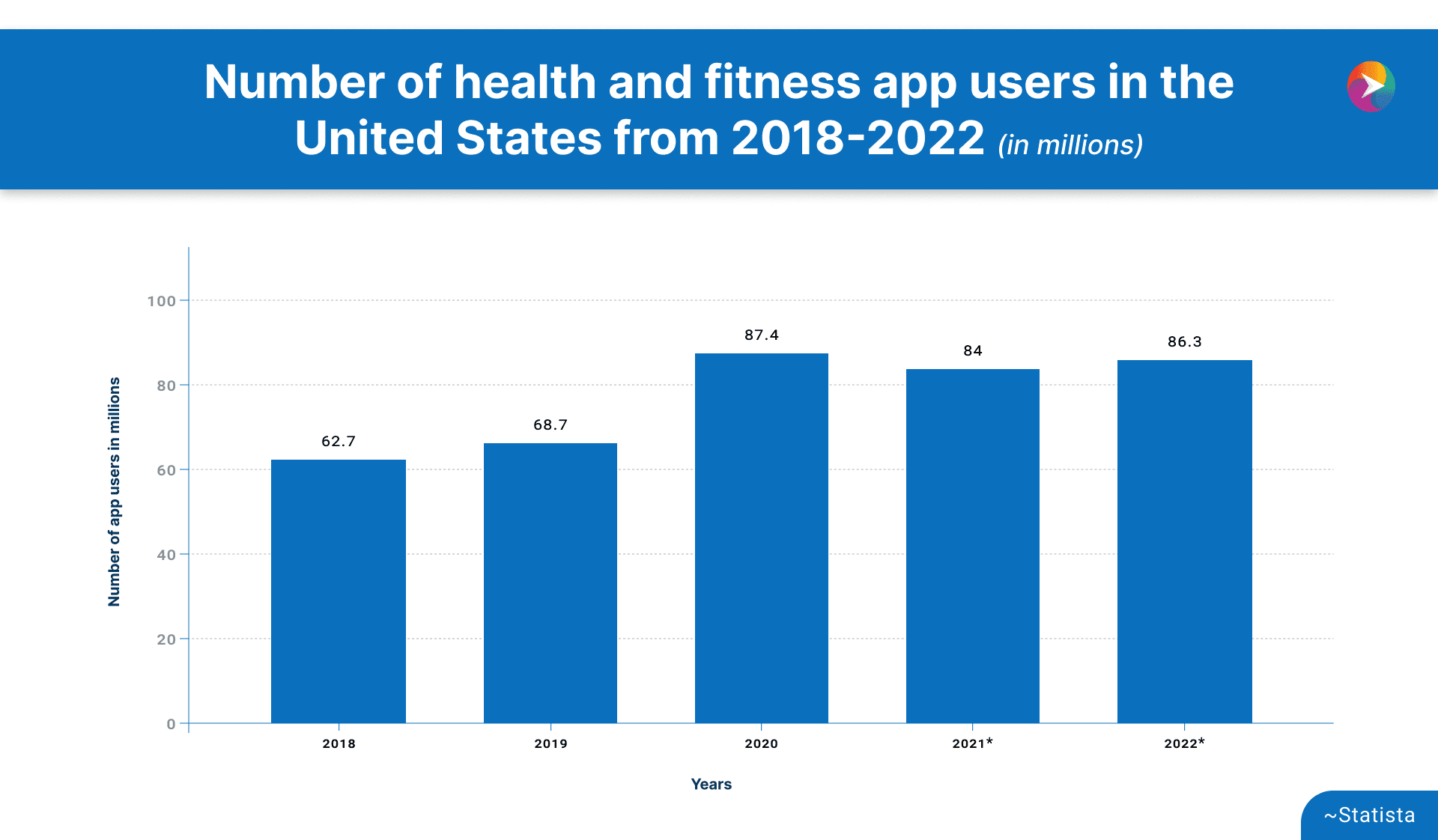 Healthy life apps are becoming increasingly popular as people become more conscious about maintaining a healthy lifestyle. With the popularity of smartwatches and fitness trackers, these apps enable people to stay in shape, follow strict diets, or improve their sleep cycle. They allow users to track their sleep, body mass, food intake, heart rate, blood pressure, calorie intake, and other personal data, helping individuals set safe and reasonable fitness goals. Additionally, with the help of these apps, they can increase their chances of attaining the healthy lifestyle they want and even share their data with personal trainers or friends to obtain more advice and support.
Conclusion
Healthcare apps have been on the rise for a while now, and the trend of healthcare app development is only going to increase. We believe that healthcare mobility solutions will benefit the whole world and the healthcare industry. If you are considering getting in touch with a healthcare mobile application development company, the time is now! 
At Apponward, we have created several innovative mobile healthcare apps for our customers. Our goal is to assist medical organizations and providers in creating high-quality healthcare solutions that customers will love and use. Get in touch with us today!